Motorbike Events
Our Motorbike Events section is one of the UK's Biggest listings of Motorcycle Events Online.  You can add your own event easily by clicking on the button below.  Alternatively you can join our Facebook Group & Post your event and we will add it for you 🙂
We recommend using the event search below.  Enter you location in the near box and you can search events in a 5, 10, 25, 50 & 100 mile radius
Aug 2018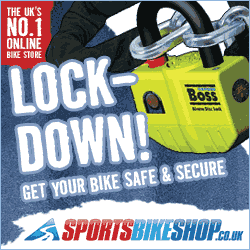 Date/Time
Event
17/08/2018 - 19/08/2018
All Day
12th Annual Redskin Rally
Susans Lane, Sittingbourne Kent
17/08/2018 - 19/08/2018
All Day
Another Piggin Rally
Stoke On Trent RUFC, Barlaston Staffordshire
17/08/2018 - 19/08/2018
All Day
The 8th Worcester Rally & Custom Show
Coney Green Showground, Stourport-On-Severn Worcestershire
17/08/2018 - 19/08/2018
9:00 am - 6:00 pm
British Superbike Racing - Cadwell Park
Cadwell Park, Cawkwell
18/08/2018
All Day
Straightliners Motorcycle World Wheelie Championship
Elvington Airfield, Elvington Yorkshire
18/08/2018 - 27/08/2018
9:00 am - 6:00 pm
Classic TT Races 2018
Isle Of Man Classic TT Races, Douglas
18/08/2018 - 19/08/2018
10:00 am - 4:00 pm
BMW Motorrad Roadshow
Ryka's Cafe, Mickleham Surrey
18/08/2018 - 19/08/2018
11:00 am - 4:00 pm
Suffolk Motor Show
TSR Motors, Lakenheath
18/08/2018
12:00 pm - 11:30 pm
Northwold Classic & Vintage Motorcycle & Car Show
Nortwold Social Club, Thetford Norfolk
18/08/2018 - 19/08/2018
1:00 pm - 11:59 pm
Get Goosed 2018
The Junction Inn, Ashton-Under-Lyne Greater Manchester
18/08/2018
2:00 pm - 11:49 pm
Tiverton Motorcycle Show
Templeton Village Hall, Tiverton Devon
18/08/2018
5:00 pm - 9:30 pm
Westgate Road Bike Night
Hunters Motorcycles, Newcastle Upon Tyne
19/08/2018
9:00 am - 5:00 pm
Ace Cafe Ladies Bike Day
Ace Cafe, London
19/08/2018
9:30 am - 12:00 pm
Haynes Biker Breakfast
Haynes International Motor Museum, Sparkford Somerset
19/08/2018
10:00 am - 4:00 pm
CMC's Scooter Sunday 2018
CMC Motorcycles Chesterfield, Clay Cross Derbyshire
19/08/2018
10:30 am - 4:00 pm
Air Ambulance Charity Fund Day
LE6 0LJ, Ratby Leicestershire
19/08/2018
11:00 am - 3:00 pm
Stilton Bike Show
The Talbot Inn, Stilton Cambridgeshire
19/08/2018
11:00 am - 4:00 pm
Tewkesbury Classic Vehicle Festival
Tewkesbury School, Tewkesbury Gloucestershire
19/08/2018
6:00 pm - 9:00 pm
Wetlands Bike Night
Wetlands Wildlife Park, Washington
20/08/2018
5:00 pm - 9:00 pm
H Cafe Bike Night
H Cafe, Dorchester
20/08/2018
5:00 pm - 9:00 pm
Jamaica Inn Bike Night
Jamaica Inn, Launceston Cornwall
20/08/2018
5:00 pm - 10:00 pm
The Bradford Arms - Bike Night
The Bradford Arms, Wheaton Aston
20/08/2018
5:00 pm - 9:30 pm
Westgate Road Bike Night
Hunters Motorcycles, Newcastle Upon Tyne
20/08/2018
6:00 pm - 9:00 pm
Crown & Anchor (Redcar) Bike Night
Crown and Anchor, Redcar North Yorkshire
20/08/2018
6:00 pm - 9:00 pm
Heaven Leigh Cafe Bike Night
Heaven Leigh Cafe, Brampton Yorkshire
20/08/2018
6:00 pm - 10:00 pm
MFN Bike Night
MFN, Eastwood Nottinghamshire
20/08/2018
6:00 pm - 9:00 pm
The Kabins Bike Night
Wombwell Dragons MCC, Brampton South Yorkshire
20/08/2018
6:00 pm - 9:00 pm
Woody's Bar Bike Night
Woodys Bar And Lakeview Restaurant, Grantham Lincolnshire
20/08/2018
6:30 pm - 9:00 pm
Cartgate Bike Night
Cartgate Lodge Cafe, Yeovil
20/08/2018
7:00 pm - 10:30 pm
Black Horse Bike Night
Black Horse, Halesowen West Midlands
21/08/2018
12:00 pm - 10:00 pm
The Hook & Hatchet Two Wheeled Tuesday Meet
Hook and Hatchet Inn, Hucking Kent
21/08/2018
4:00 pm - 11:00 pm
Old Buckenham Bike Night
Ox and Plough, Old Buckenham Norfolk
21/08/2018
5:00 pm - 9:00 pm
Montford Bridge Cafe Bike Night
Montford Bridge Cafe, Montford Bridge
21/08/2018
5:00 pm - 8:00 pm
Route 59 Cafe Bike Night
Route 59 Cafe, Skipton
21/08/2018
5:00 pm - 11:00 pm
The Blythe Inn Bike Night
The Blythe Inn, Kingston Staffordshire
21/08/2018
5:00 pm - 9:00 pm
The Pelican Pub Bike Night
The Pelican, Addlestone
21/08/2018
5:00 pm - 9:00 pm
The Pit Stop Diner Bike Night
The Pit Stop Diner, Stockton On Tees
21/08/2018
5:00 pm - 9:00 pm
The West Country Inn Bike Night
The West Country Inn, Bideford Devon
21/08/2018
5:30 pm - 9:00 pm
The Woolshed Bike Night
Hull Indoor Sports Centre, Hull
21/08/2018
6:00 pm - 9:00 pm
Bassetts Pole Bike Night
Mcdonalds, Bassetts Pole
21/08/2018
6:00 pm - 9:00 pm
Burnham Bike Night
The Lighthouse Inn, Burnham On Sea
21/08/2018
6:00 pm - 9:00 pm
Chloe's Crust Bike Night
Chloes Cafe, Barnsley Yorkshire
21/08/2018
6:00 pm - 9:00 pm
Churchill Arms Bike Night
Churchill Arms, Fordingbridge
21/08/2018
6:00 pm - 11:00 pm
Crown (Bridgnorth) Bike Night
Crown, Bridgnorth Shropshire
21/08/2018
6:00 pm - 9:00 pm
Poole Quay Bike Night
The Quay, Poole Dorset
21/08/2018
6:00 pm - 10:00 pm
The Wilson Arms Bike Night
The Wilson Arms, Mirfield West Yorkshire
21/08/2018
7:00 pm - 9:00 pm
Pinewood Bar & Cafe Bike Night
Pinewood Leisure Centre, Wokingham Berkshire
21/08/2018
7:00 pm - 9:00 pm
The Rose & Crown Inn Bike Night
Rose And Crown, Walton Lanchashire
22/08/2018
10:00 am - 12:00 pm
Hoar Park Bike Meet
Hoar Park Farm, Nuneaton Warwickshire
22/08/2018
5:00 pm - 9:00 pm
Dusty Miller Inn Bike Night
Dusty Miller Inn, Barlborough Derbyshire
22/08/2018
5:00 pm - 9:00 pm
GMEC Motorcycles Bike Night
GMEC Motorcycles, Scarborough North Yorkshire
22/08/2018
5:00 pm - 9:00 pm
Golden Lion Bike Night
Golden Lion, Weardale County Durham
22/08/2018
5:00 pm - 9:00 pm
Hot Tram Roll Bike Night
The Hot Tram Roll, Keswick
22/08/2018
5:00 pm - 9:00 pm
Jem's Pit Stop Bike Night
Jem's Pit Stop, Batley West Yorkshire
22/08/2018
5:00 pm - 9:00 pm
Knott End Cafe Bike Night
Knott End Cafe, Poulton-Le-Fylde
22/08/2018
5:00 pm - 9:00 pm
Squires Bike Night
Squires Cafe Bar, Newthorpe
22/08/2018
5:00 pm - 9:00 pm
The Mucky Duck Bike Night
The Mucky Duck, Fradley Junction Staffordshire
22/08/2018
5:30 pm - 9:30 pm
All Seasons Cafe Bike Night
All Seasons Cafe, The Causeway Northamptonshire
22/08/2018
5:30 pm - 9:00 pm
Royal Oak Bike Night
Royal Oak, Ellerdine Heath Shropshire
22/08/2018
6:00 pm - 9:00 pm
Church End Brewery Bike Night
Church End Brewery, Nuneaton Warwickshire
22/08/2018
6:00 pm - 10:00 pm
Great Bentley Bike Night
The Plough Inn, Great Bentley Essex
22/08/2018
6:00 pm - 9:00 pm
Hartford Mill Bike Night
Hartford Mill, Huntingdon Cambridgeshire
22/08/2018
6:00 pm - 9:00 pm
Langport Bike Night at Rose & Crown
The Rose and Crown Inn, Langport Somerset
22/08/2018
6:00 pm - 10:00 pm
MFN Bike Night
MFN, Eastwood Nottinghamshire
22/08/2018
6:00 pm - 9:00 pm
Paignton Bike Nights 2018
Paignton Beach, Paignton
22/08/2018
6:00 pm - 8:00 pm
St Johns Chapel Bike Night
The Golden Lion, Weardale
22/08/2018
6:00 pm - 9:00 pm
The Greyhound Bike Night
The Greyhound Public House, Sutton Bridge Lincolnshire
22/08/2018
6:00 pm - 10:00 pm
The Quintrell Inn Bike Night
The Quintrell Inn, Quintrell Downs Cornwall
22/08/2018
6:00 pm - 9:00 pm
Wetlands Bike Night
Wetlands Wildlife Park, Washington
22/08/2018
6:30 pm - 9:30 pm
Meridan Bike Night
Coundon Social Club, Coventry West Midlands
22/08/2018
7:00 pm - 10:00 pm
Cotswold Bike Night - Croft Farm Water Park
Croft Farm Water Park, Tewkesbury
22/08/2018
7:00 pm - 10:30 pm
Guyhirn Bike Night
Coffee Tree Experience, Guyhirn Cambridgeshire
22/08/2018
7:00 pm - 9:00 pm
The Lock Inn Bike Night
The Lock Inn, Wolverley
23/08/2018
5:00 pm - 9:00 pm
East Coast Bike Nights
East Coast Motorcycle World, Hutton Cranswick
23/08/2018
5:00 pm - 9:00 pm
Full Throttle Bikers Meet
The Grange Hotel, Ormesby
23/08/2018
5:00 pm - 9:00 pm
Lynne Raven Cafe Bike Night
Lynne Raven Cafe, Prees Heath Shropshire
23/08/2018
5:00 pm - 8:00 pm
Manor Farm Cafe Bike Night
Manor Farm Cafe, Leyburn North Yorkshire
23/08/2018
5:00 pm - 9:00 pm
S&J Motorcycles Bike Night
SandJ Motorcycles, Walsall Wood West Midlands
23/08/2018
5:00 pm - 11:30 pm
The Vic Bikers Pub - Bike Night
The Vic Bikers Pub, Coalville Leicestershire
23/08/2018
5:00 pm - 9:00 pm
Tri Bites Cafe Bike Night
Tri Bites Cafe, Hollingwood Derbyshire
23/08/2018
5:00 pm - 9:00 pm
Warley Cross Cafe Bike Night
Warley Cross Cafe, Brandesburton East Yorkshire
23/08/2018
6:00 pm - 10:00 pm
Iron Horse Ranch House Bike Night
Iron Horse Ranch House, Market Deeping
23/08/2018
6:00 pm - 10:00 pm
New Forest Bike Night
The Forest Inn, Ashurst Hampshire
23/08/2018
6:00 pm - 9:00 pm
Pershore Plum Festival Bike Night
Broad Street, Pershore Worcestershire
23/08/2018
6:00 pm - 9:30 pm
Plympton Bike Night
Plympton Bike Night, Plymouth
23/08/2018
6:00 pm - 9:00 pm
The Garage Bar n Grille Bike Night
The Garage Bar n Grille, Burnhope Durham
23/08/2018
6:00 pm - 10:00 pm
The Old Bush Bike Night
The Old Bush, Wolverhamton
23/08/2018
6:00 pm - 10:30 pm
The Waterfront Inn Bike Night
The Waterfront Inn, West Stockwith
23/08/2018
6:00 pm - 11:30 pm
Uncle Bunts Bike Night
Royal Oak, Tickhill
23/08/2018
6:00 pm - 9:00 pm
Weston Bike Night
Beach Lawns, Weston Super Mare Somerset
23/08/2018
6:30 pm - 10:00 pm
Bideford Bike Night
Bideford Quay, Bideford
23/08/2018
6:30 pm - 10:30 pm
Gears Of Goodwill Thursday Night Thunder Bike Night
The Hawthorns, South Normanton Derbyshire
23/08/2018
6:30 pm - 10:00 pm
Red Lion (Digby) Bike Night
Red Lion, Digby Lincolnshire
23/08/2018
7:00 pm - 10:00 pm
Black & White Bike Night
The Cock Inn, Birmingham West Midlands
24/08/2018 - 26/08/2018
9:00 am - 6:00 pm
MotoGP - GoPro British Grand Prix
Silverstone Circuit, Towcester Northamptonshire
24/08/2018 - 26/08/2018
12:00 pm - 9:00 pm
Thunder in the Glens 2018
Macdonald Aviemore Resort, Aviemore
24/08/2018
5:00 pm - 9:00 pm
Whitwell Bike Night
Whitwell and Reepham Station, Reepham Norfolk
24/08/2018
5:30 pm - 8:30 pm
Blackfield Bike Night
Gang Warily Rec, Southampton Hampshire
24/08/2018
6:00 pm - 11:00 pm
Ace Cafe - Friday Bike Night
Ace Cafe, London
24/08/2018
6:00 pm - 11:00 pm
Custom Cafe Bike Night
The Custom Cafe, Bexhill East Sussex
24/08/2018
6:00 pm - 9:00 pm
Old Rose & Crown Bike Night
Old Rose and Crown, Stourport Worcestershire
24/08/2018
6:00 pm - 9:00 pm
The Kabins Bike Night
Wombwell Dragons MCC, Brampton South Yorkshire
24/08/2018
6:30 pm - 10:00 pm
Rusty Nuts Bike Night - Event Cancelled
Carousel Cafe, Kings Lynn
24/08/2018
7:00 pm - 10:30 pm
Guyhirn Bike Night
Coffee Tree Experience, Guyhirn Cambridgeshire
25/08/2018 - 26/08/2018
9:00 am - 5:00 pm
The Great North West Motorbike Festival 2018
Winter Gardens, Blackpool
25/08/2018
10:00 am - 5:00 pm
TAG Speed Motorcycle Show 2018
Huddersfield Rugby Union Football Club, Huddersfield
25/08/2018
5:00 pm - 9:30 pm
Westgate Road Bike Night
Hunters Motorcycles, Newcastle Upon Tyne
25/08/2018
6:00 pm - 9:00 pm
Perth Bike Night
Noah's Perth, Western Edge Perthshire
26/08/2018
9:00 am - 5:00 pm
Ace Cafe Harley Day
Ace Cafe, London
26/08/2018
9:00 am - 7:00 pm
Hornsea Biker Event
Hornsea Biker Event, Hornsea
26/08/2018
9:30 am - 2:00 pm
Copdock Motorcycle Show & Charity Run
Best Western Hotel, Copdock Suffolk
26/08/2018
11:00 am - 3:00 pm
Darlington Trike & Bike Show
Darlington Trike & Bike Show, Darlington
26/08/2018
11:00 am - 11:00 pm
Two Wheels Only Mcc Bike Show
The Lamb, Willaston Cheshire
26/08/2018
12:00 pm - 10:00 pm
Roughleys Bike Show 2018
St Peters Gate, Stockport Greater Manchester
26/08/2018
12:00 pm - 6:00 pm
Withington Rocks Custom Bike Show
The Red Lion Pub, Withington Greater Manchester
26/08/2018
6:00 pm - 9:00 pm
Wetlands Bike Night
Wetlands Wildlife Park, Washington
27/08/2018
8:00 am - 3:00 pm
The 30th Fenman Classic Bike Show
The Chequers, Wimbotsham Norfolk
27/08/2018
10:00 am - 4:00 pm
Classic Car & Motorcycle Show (Thoresby Park)
Thoresby Park, Ollerton Nottinghamshire
27/08/2018
2:00 pm - 8:00 pm
Tanks R Us Charity Bike Day/Night 2018
Tanks R Us, Thornton Curtis Lincolnshire
27/08/2018
5:00 pm - 9:00 pm
H Cafe Bike Night
H Cafe, Dorchester
27/08/2018
5:00 pm - 9:00 pm
Jamaica Inn Bike Night
Jamaica Inn, Launceston Cornwall
27/08/2018
5:00 pm - 10:00 pm
The Bradford Arms - Bike Night
The Bradford Arms, Wheaton Aston
27/08/2018
5:00 pm - 9:30 pm
Westgate Road Bike Night
Hunters Motorcycles, Newcastle Upon Tyne
27/08/2018
6:00 pm - 9:00 pm
Crown & Anchor (Redcar) Bike Night
Crown and Anchor, Redcar North Yorkshire
27/08/2018
6:00 pm - 9:00 pm
Heaven Leigh Cafe Bike Night
Heaven Leigh Cafe, Brampton Yorkshire
27/08/2018
6:00 pm - 10:00 pm
MFN Bike Night
MFN, Eastwood Nottinghamshire
27/08/2018
6:00 pm - 9:00 pm
The Kabins Bike Night
Wombwell Dragons MCC, Brampton South Yorkshire
27/08/2018
6:00 pm - 9:00 pm
Woody's Bar Bike Night
Woodys Bar And Lakeview Restaurant, Grantham Lincolnshire
27/08/2018
6:30 pm - 9:00 pm
Cartgate Bike Night
Cartgate Lodge Cafe, Yeovil
27/08/2018
7:00 pm - 10:30 pm
Black Horse Bike Night
Black Horse, Halesowen West Midlands
28/08/2018
12:00 pm - 10:00 pm
The Hook & Hatchet Two Wheeled Tuesday Meet
Hook and Hatchet Inn, Hucking Kent
28/08/2018
4:00 pm - 11:00 pm
Old Buckenham Bike Night
Ox and Plough, Old Buckenham Norfolk
28/08/2018
5:00 pm - 9:00 pm
Bardsea Bike Night
Bardsea Malt Kiln Village Hall, Bardsea Cumbria
28/08/2018
5:00 pm - 9:00 pm
Montford Bridge Cafe Bike Night
Montford Bridge Cafe, Montford Bridge
28/08/2018
5:00 pm - 8:00 pm
Route 59 Cafe Bike Night
Route 59 Cafe, Skipton
28/08/2018
5:00 pm - 11:00 pm
The Blythe Inn Bike Night
The Blythe Inn, Kingston Staffordshire
28/08/2018
5:00 pm - 9:00 pm
The Pelican Pub Bike Night
The Pelican, Addlestone
28/08/2018
5:00 pm - 9:00 pm
The Pit Stop Diner Bike Night
The Pit Stop Diner, Stockton On Tees
28/08/2018
5:00 pm - 9:00 pm
The West Country Inn Bike Night
The West Country Inn, Bideford Devon
28/08/2018
6:00 pm - 9:00 pm
Bassetts Pole Bike Night
Mcdonalds, Bassetts Pole
28/08/2018
6:00 pm - 9:00 pm
Burnham Bike Night
The Lighthouse Inn, Burnham On Sea
28/08/2018
6:00 pm - 9:00 pm
Chloe's Crust Bike Night
Chloes Cafe, Barnsley Yorkshire
28/08/2018
6:00 pm - 9:00 pm
Churchill Arms Bike Night
Churchill Arms, Fordingbridge
28/08/2018
6:00 pm - 11:00 pm
Crown (Bridgnorth) Bike Night
Crown, Bridgnorth Shropshire
28/08/2018
6:00 pm - 9:00 pm
Poole Quay Bike Night
The Quay, Poole Dorset
28/08/2018
6:00 pm - 10:00 pm
The Wilson Arms Bike Night
The Wilson Arms, Mirfield West Yorkshire
28/08/2018
6:30 pm - 8:00 pm
Twisted Oak Bike Night
The Twisted Oak, Exeter
28/08/2018
7:00 pm - 9:00 pm
Pinewood Bar & Cafe Bike Night
Pinewood Leisure Centre, Wokingham Berkshire
28/08/2018
7:00 pm - 9:00 pm
The Rose & Crown Inn Bike Night
Rose And Crown, Walton Lanchashire
29/08/2018
10:00 am - 12:00 pm
Hoar Park Bike Meet
Hoar Park Farm, Nuneaton Warwickshire
29/08/2018
5:00 pm - 9:00 pm
Dusty Miller Inn Bike Night
Dusty Miller Inn, Barlborough Derbyshire
29/08/2018
5:00 pm - 9:00 pm
GMEC Motorcycles Bike Night
GMEC Motorcycles, Scarborough North Yorkshire
29/08/2018
5:00 pm - 9:00 pm
Golden Lion Bike Night
Golden Lion, Weardale County Durham
29/08/2018
5:00 pm - 9:00 pm
Hot Tram Roll Bike Night
The Hot Tram Roll, Keswick
29/08/2018
5:00 pm - 9:00 pm
Jem's Pit Stop Bike Night
Jem's Pit Stop, Batley West Yorkshire
29/08/2018
5:00 pm - 9:00 pm
Knott End Cafe Bike Night
Knott End Cafe, Poulton-Le-Fylde
29/08/2018
5:00 pm - 9:00 pm
Squires Bike Night
Squires Cafe Bar, Newthorpe
29/08/2018
5:00 pm - 9:00 pm
The Mucky Duck Bike Night
The Mucky Duck, Fradley Junction Staffordshire
29/08/2018
5:30 pm - 9:30 pm
All Seasons Cafe Bike Night
All Seasons Cafe, The Causeway Northamptonshire
29/08/2018
5:30 pm - 9:00 pm
Royal Oak Bike Night
Royal Oak, Ellerdine Heath Shropshire
29/08/2018
6:00 pm - 9:00 pm
Church End Brewery Bike Night
Church End Brewery, Nuneaton Warwickshire
29/08/2018
6:00 pm - 10:00 pm
Great Bentley Bike Night
The Plough Inn, Great Bentley Essex
29/08/2018
6:00 pm - 9:00 pm
Hartford Mill Bike Night
Hartford Mill, Huntingdon Cambridgeshire
29/08/2018
6:00 pm - 9:00 pm
Langport Bike Night at Rose & Crown
The Rose and Crown Inn, Langport Somerset
29/08/2018
6:00 pm - 10:00 pm
MFN Bike Night
MFN, Eastwood Nottinghamshire
29/08/2018
6:00 pm - 9:00 pm
Paignton Bike Nights 2018
Paignton Beach, Paignton
29/08/2018
6:00 pm - 8:00 pm
St Johns Chapel Bike Night
The Golden Lion, Weardale
29/08/2018
6:00 pm - 9:00 pm
The Greyhound Bike Night
The Greyhound Public House, Sutton Bridge Lincolnshire
29/08/2018
6:00 pm - 10:00 pm
The Quintrell Inn Bike Night
The Quintrell Inn, Quintrell Downs Cornwall
29/08/2018
6:00 pm - 9:00 pm
Wetlands Bike Night
Wetlands Wildlife Park, Washington
29/08/2018
6:30 pm - 9:30 pm
Meridan Bike Night
Coundon Social Club, Coventry West Midlands
29/08/2018
7:00 pm - 10:30 pm
Guyhirn Bike Night
Coffee Tree Experience, Guyhirn Cambridgeshire
29/08/2018
7:00 pm - 9:00 pm
The Lock Inn Bike Night
The Lock Inn, Wolverley
29/08/2018
7:00 pm - 10:00 pm
Thunder Road Motorcycles Gloucester
Thunder Road Motorcycles, Gloucester Gloucestershire
30/08/2018
5:00 pm - 9:00 pm
East Coast Bike Nights
East Coast Motorcycle World, Hutton Cranswick
30/08/2018
5:00 pm - 9:00 pm
Full Throttle Bikers Meet
The Grange Hotel, Ormesby
30/08/2018
5:00 pm - 9:00 pm
Lynne Raven Cafe Bike Night
Lynne Raven Cafe, Prees Heath Shropshire
30/08/2018
5:00 pm - 8:00 pm
Manor Farm Cafe Bike Night
Manor Farm Cafe, Leyburn North Yorkshire
30/08/2018
5:00 pm - 11:30 pm
The Vic Bikers Pub - Bike Night
The Vic Bikers Pub, Coalville Leicestershire
30/08/2018
5:00 pm - 9:00 pm
Tri Bites Cafe Bike Night
Tri Bites Cafe, Hollingwood Derbyshire
30/08/2018
5:00 pm - 9:00 pm
Warley Cross Cafe Bike Night
Warley Cross Cafe, Brandesburton East Yorkshire
30/08/2018
6:00 pm - 10:30 pm
Ace Cafe Harley Bike Night
Ace Cafe, London
30/08/2018
6:00 pm - 10:00 pm
Iron Horse Ranch House Bike Night
Iron Horse Ranch House, Market Deeping
30/08/2018
6:00 pm - 9:00 pm
Last Plymouth Hoe Bike Night
The Promenade, Plymouth Devon
30/08/2018
6:00 pm - 10:00 pm
New Forest Bike Night
The Forest Inn, Ashurst Hampshire
30/08/2018
6:00 pm - 8:00 pm
Norton Motorcycles LTD - Bike Night
Norton Motorcycles LTD, Castle Donnington
30/08/2018
6:00 pm - 9:00 pm
The Garage Bar n Grille Bike Night
The Garage Bar n Grille, Burnhope Durham
30/08/2018
6:00 pm - 10:00 pm
The Old Bush Bike Night
The Old Bush, Wolverhamton
30/08/2018
6:00 pm - 10:30 pm
The Waterfront Inn Bike Night
The Waterfront Inn, West Stockwith
30/08/2018
6:00 pm - 11:30 pm
Uncle Bunts Bike Night
Royal Oak, Tickhill
30/08/2018
6:00 pm - 9:00 pm
Weston Bike Night
Beach Lawns, Weston Super Mare Somerset
30/08/2018
6:30 pm - 10:30 pm
Gears Of Goodwill Thursday Night Thunder Bike Night
The Hawthorns, South Normanton Derbyshire
30/08/2018
6:30 pm - 10:00 pm
Red Lion (Digby) Bike Night
Red Lion, Digby Lincolnshire
30/08/2018
7:00 pm - 10:00 pm
Black & White Bike Night
The Cock Inn, Birmingham West Midlands
31/08/2018 - 02/09/2018
All Day
Kavern MCC - Sulking Party 2018
Trysull Holloway, Trysull Staffordshire
31/08/2018 - 02/09/2018
All Day
Stormin The Castle Bike Rally & Custom Show
Stormin' The Castle, Near Bishop Auckland Co Durham
31/08/2018 - 02/09/2018
All Day
Wakinyan Rally 2018
Birch Coppice Sports and Social Club, Tamworth Staffordshire
31/08/2018
5:00 pm - 11:00 pm
The Skylark Annual Charity Bike Night
The Skylark, Wellington Somerset
31/08/2018
5:00 pm - 9:00 pm
Whitwell Bike Night
Whitwell and Reepham Station, Reepham Norfolk
31/08/2018
5:30 pm - 8:30 pm
Blackfield Bike Night
Gang Warily Rec, Southampton Hampshire
1
2
3
4
>
MotoPlaces Motorbike Events Page contains one of the UK's largest listing of motorbike events on the Internet.  We also accept any motorbike related events from around the world using our easy to fill out form straight from our app or website.
The add event tab is listed in the menu on the app and at the top of page on our website.  You can add single events, or recurring events from the following categories :- Bike Nights, Biker Charity Events, Motorbike Club Events, Motorbike Festivals / Events, Motorbike Race Events, & Motorbike Rideout Group Events.  Do you want a new category adding that we have not thought of? message us on our Facebook Page, and we will add it.
The Motorbike Events page is also fully searchable, enabling you to find events by name, date, location, & category for finding events you are interested in quicker.